Welcome to
The Palmer Invitational
hosted by
Palmer's Place
March 13 - 19, 2017
**Palmer's Place is a Tour Course**
The OGT Optishot Tour's final Major of the year will be played at the famed Bay Hill Club. Though the words "Bay Hill" have become irrevocably linked with the name, Arnold Palmer, Bay Hill actually enjoyed much more humble beginnings than being the winter home of the legendary golfer for which it has become known. Originally, the Bay Hill Club & Lodge was the vision of a group of investors from Nashville, Tennessee, who in 1960 sought to develop a private retreat at which to enjoy their favorite pastime. Thirteen months after the original conception, Bay Hill's championship 18 holes opened for play.
Soon after opening in October of 1961, the present pro shop building was erected, overlooking the 1st and 10th tees. Until further construction during the next few years developed the present-day clubhouse, offices, dining and lodge facilities, that original glass- walled structure served as clubhouse, sales office and pro shop for the new and then little- known Bay Hill Club & Lodge.
Enter Arnold Palmer. To promote the club, the partners invited Arnold Palmer, Jack Nicklaus, Don Cherry and Dave Ragan to Bay Hill for an exhibition match in 1965. Impressed with the Central Florida area more than a decade earlier when he came to Orlando with the Wake Forest golf team for a match against Rollins College, Arnold Palmer fell in love with Bay Hill that day. Small wonder - he shot 66, seven strokes better than his nearest fellow competitor, Nicklaus. Palmer returned that winter to escape Pennsylvania's weather and to work on his game; the time spent only reinforced his resolve to acquire control of the club. The efforts climaxed in 1970 when he and several partners took an option to assume control of the Bay Hill Club. In 1976, Arnold Palmer purchased the Bay Hill Club & Lodge and it has been the winter home of the Palmer family ever since.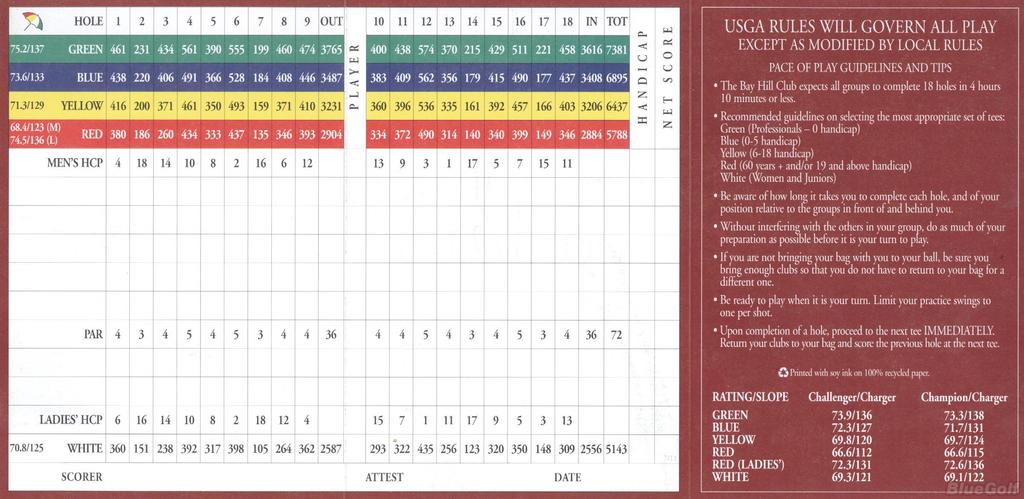 **Palmer's Place is a Tour Course**
**Palmer's Place is a Tour Course**